You've got a lot going on and the last thing you want to be doing is spending an hour or more making dinner at night!  Quick Meal Mondays is all about quick and easy recipes that can be put together in 30 minutes or less, but they are still crowd pleasers!!  Some will be healthy, some will be decadent but all of them will be quick, easy and delicious!
If you want to submit a quick & delish recipe to share please email me at info@teaganandmack.com.  You will, of course, get credit on my blog for your meal!
This week's submission is a crock pot "find" of mine from the internet and it is delicious!  I used fat free cream of mushroom soup, skim milk and brown rice and it was perfect!
Ingredients: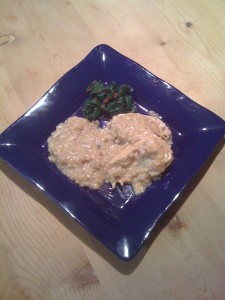 2 10 3/4-oz cans cream of mushroom soup
1 1/2 cups milk
1 cup white wine
1 cup uncooked converted rice
1 package onion soup mix
6 chicken breasts, boneless and skinless
6 Tbs butter
salt and pepper to taste
grated Parmesan cheese
Directions:
In a large bowl, mix the cream of mushroom soup, milk, wine, rice and onion soup mix. Place the chicken breasts in the bottom of the stoneware. Place one tablespoon of butter on each chicken breast. Pour the soup mixture over the chicken and season with salt and pepper. Sprinkle with the Parmesan cheese. Cook on Low for 8 to 10 hours or on High for 4 to 6 hours.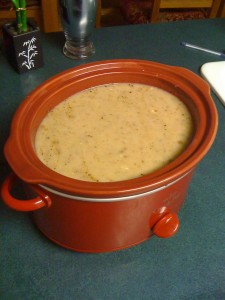 Let me know if you made it and what you thought in the comments.
Have a 30 min or under tasty recipe you want to share?  Email me at info@teaganandmack.com!