Oddly enough something very apropos happened yesterday with my daughter Mackenzie that really tied into my Family Fridays theme.  Basically I got schooled by an 8 year old…
I had been out all morning running errands and came home to get started on my, now much delayed, work day.  Mackenzie is home on winter break and was so excited to see me as I walked in the door (she was still sleeping when I left!)  She exclaimed "Mama, I've got a great idea!!"  She went on to tell me that she had planned a family day for us and all that it entailed. I believe a big indoor amusement park was a part of it among many other things.  All I could think was "I've got to get to work, I can't take today off!"  I tried to couch it nicely by saying "remember, we planned to go to the indoor pool tomorrow as a family, I need to work today, sorry."
Needless to say, that was not well received. It was a big blow to her excitement.  "All you do is work!!" she exclaimed.  I reminded her that before I started my own company I was gone everyday from 8 in the morning until 6 in the evening!  Now I'm home all the time, but I still need to work for part of the day.  This didn't help much and she walked downstairs and plopped herself in front of the TV.
I sat down at the table with my husband and said "Was that terrible?  She really wants a family day and I completely shot it down."  The short answer is that no, it's not terrible.  We have jobs and we can't blow off work to play at any given moment… BUT the message I got from the conversation was that Mackenzie wanted family time.  So we came up with a great solution.  I went downstairs and said to my daughter "I want you to know that family time is very important to us so while I can't go out this very second, how about we go to an indoor playground (we're in the middle of a storm!) and have some popcorn and have a really nice time together later this afternoon."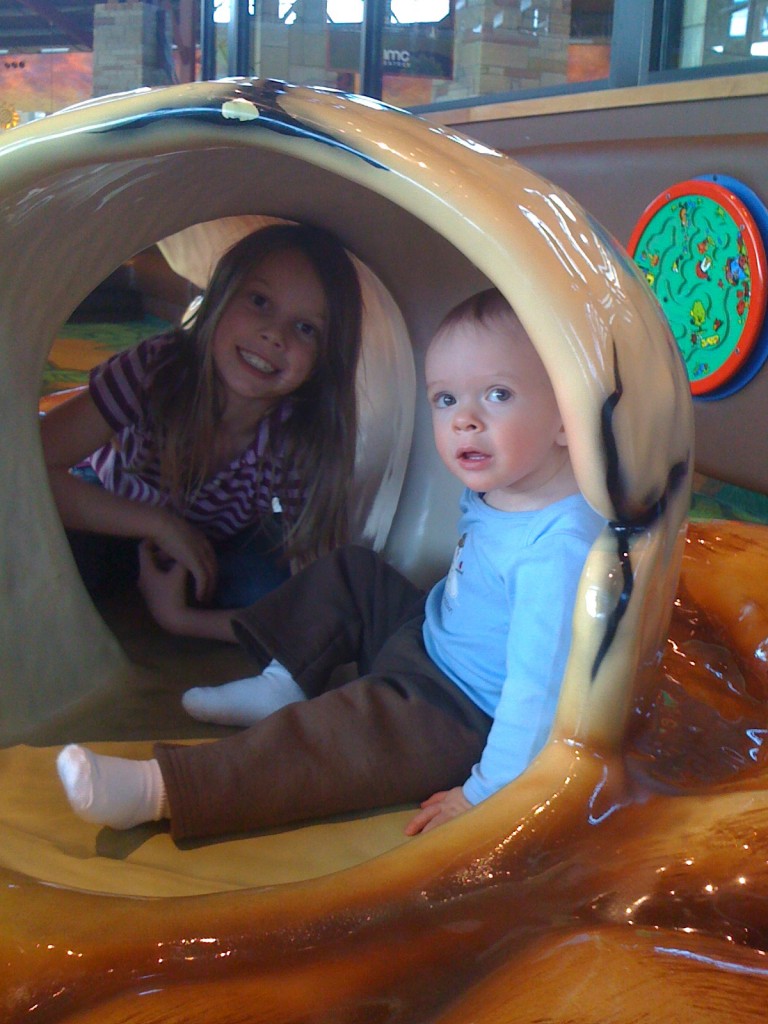 She loved it.  The point is that it didn't matter WHAT we did, she just wanted to spend some quality time together.  So that's just what we did and we had a great time!  I got my work done and we had a blast playing together later.
Lesson learned:  take a breath and get creative.  Sometimes the original idea might not work, but you can come up with something else that meets your kids needs.
What lessons have your kids taught you?  Share with us with a comment!