I'm very excited about this new interview series I've created for Workin' Women Wednesdays!  I'm calling it "Moms That Rock!" and it's 5 questions that I ask various women entrepreneurs who are balancing business with family.  They tell us how they do it in their lives.  The focus is on sharing their experiences with you so that you can take what works for them and apply it in your own life!  How great is that!?
Our first Mom Entrepreneur featured is a perfect fit as she founded The Momtrepreneur Exchange!  Jill Salzman has built a large network of mom entrepreneurs all over the US and has now expanded into different countries.  She's grown her network in a short period of time and is continuing to grow everyday!  I host the Boulder chapter of Jill's Momtrepreneur Networking Meetup and I think she's someone we can all learn a lot from.  Enjoy!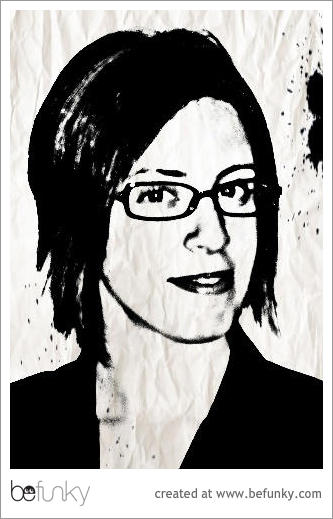 Jill Salzman
The Momtrepreneur Exchange
How many kids do you have and what are their ages:
2 kids, 1 & 3 yrs old
What is Your Business?
The Momtrepreneur Exchange
www.MomtrepreneurExchange.com
www.facebook.com/momtrepreneurexchange
www.twitter.com/momtrepreneur
We're a collective of meetups for mom entrepreneurs to get together and help one another get down to business.
1) What are your three best tips for keeping a healthy balance between family and work?
1. Let your kids know you have work to do.  I used to feel extremely guilty for paying attention to work at any time when I could have turned my attention to my kiddos.  Fortunately, it didn't take me long to realize that it's relative for every kid—if they see and learn that Mom needs to work, then from time-to-time, that's the way it goes.  Stop the guilt! Stop the madness!
2. Keep it messy. If the choice is between playing with the kids, getting work done, or cleaning the house, I skip the third option.  I gave up cleaning a long time ago and know, in my heart, that our house will be spotless when they leave for college.
3. Underschedule.  Literally, take out a pen and cross off at least one day a week.  That way, when you're on the phone figuring out a good time to set up that meeting for, you won't be able to do it on the x'd out day.  You won't recall why it's x'd out, but you will thank yourself that day.  I promise.
2) What inspires you to keep pushing on when things get tough?
Meeting up with friends, fellow momtrepreneurs and entrepreneurs who have gone through similar tough times.  There's no better reassurance about all of it than from those who have done it before you (or after you, too.)
3) What do you do to get back on track when things get out of balance?
I step away from the computer.  I turn off the devices and make sure that I'm doing something anti-sedentary.  Whether it's getting outside or just doing busywork in the house, I tend to re-focus if I'm not fully absorbed into the computer, which is quite easy for me.
4) What do you do to nurture yourself?
Dance-a-thons with the 3-year old.
5) Give us one sentence that describes your outlook on life.
Failure is not an option, and neither is chocolate.
Are you a mom entrepreneur with some experience to share?  Do you know someone that we can all learn from?  Contact me at info@teaganandmack.com if you would like to be considered or nominate someone else for this interview series!